------------------------------------------------------------------------------

MINI 30 MINUTE HEADSHOT PHOTO SHOOT (plus 2 full body shots) NOW ONLY $175.00

------------------------------------------------------------------------------

Why do more folks choose Misti... other then the great price? You'll see real fast she brings so much to the session. Most photographers don't bring anything. Misti has invested over $2,000 in wardrobe and props. Dressing for character shots or having props like a fake ice cream cone can really help make the shot. Having a current headshot is so important. Misti's price helps you stay current at $175.00 for headshots with 2 full body shots. Adults should update their headshot every 2-3 years max. It's not so much that you are changing but rather clients are trying to hire off of them. A talent with a headshot in the past year might book the job oppose to a talent with a headshot that is 3 years old. Plus no one wants to look at the same shot for 3-4 years. If you are working then stay current and if you are not then more reason to change either the photo or your look. Kids will need to update every 1-2 years depending on how much they change.

Extra shots help to book print ads. Do you want to book more commercial print? I also have an hour photo shoot for $275.00 and we can get 4 extra looks plus headshots done.

The best part about my photo shoot is you get all the images that day when you leave. Misti has spent hours searching and shopping to find the best wardrobe and props to help make the shot. Misti goes out of her way to make you look good with some addition styling. Money can get tight and getting a shot to work with does not mean you have to spend top dollar to get the best shot ever. My shots can get you going and my advice will help you at future photo shoots and bookings.

These photo's will last you a lifetime. They are not just for our industry. You can use any of the shots for business cards, social media, dating sites, birthday/Christmas cards, personals items as gifts for family and friends.

It's by appointment only between 8am week days and weekends 8am-10:30am (outdoor shoot) in Tempe. Saturday and Sunday are best. Talent need to do their part to get the best shots and photographers are not "Fairy Godmothers" and don't have a magic wand. You bring it they shoot it. We will communicate a few times prior to our photo shoot to prepare. Email for an appt. [email protected]

Rate includes: 2 headshots edited with logo, name and boarder added, plus 2 extra looks edited.

Misti is so proud that over a hundred talent have been booked
off their headshot for jobs paying as much as $1000 per day.
------------------------------------------------------------------------------------------------------------------------------------------------------------------

Misti can also use an app to add some whimsy for holiday cards and social media.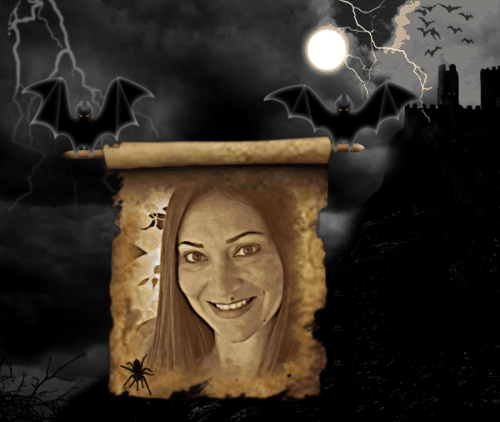 YOUR BRAND/IMAGE IS EVERYTHING

In this business if you have a marketable look it can take you real far. Depending on your ethnic back ground you could have lots of competition or you could have very little. The more you can change your look with make up, wardrobe and hair style the better. Showing your range in photo's is a great marketing tool. Misti can help you find the right look to capture and what props to use to make the shot.

Hair Styles

Make-Up Tips

Wardrobe Advice

Marketing Tips

Facebook Awareness

Safety concerns (Kim K)

Body language
Attitude With Others

Your Marketability

What is not working

Body art

Positive state of mind

Body image

Personal Beliefs
A trip to the salon for a new fresh look can have a big impact. I recommend a second and 4th opinion on a new look before making the change. Always ask your agent before you ever change your look.

Start the day off with a positive thought. Get rid of the negative energy that is in your life. Only focus on the good and endless possibilities of tomorrow, next
month and next year.
Having a positive attitude can
go a long way in
LIFE.
Make up tips and eyebrow
shaping are very important.
** Please allow 2-4 days for a confirmation.

NOTE: Misti will only contact you
to confirm an appointment.
/